Your Safety Comes First
Our environments and processes have changed to increase the safety of all our patients, families and staff.
Before your visit
Use MyHealth to get ready for your appointment.
Use Myhealth
During your visit
Our staff and environments have increased their cleaning protocols.
At the clinic
After your visit
View your visit summary and schedule follow-ups.
Self Schedule
eCheck-in Before your Visit
To prepare for your appointment, you can verify or update information to check in without approaching the front desk:
•

Demographic details
•

Insurance
•

Copay
•

Fill out or sign required forms
•

View assigned educational content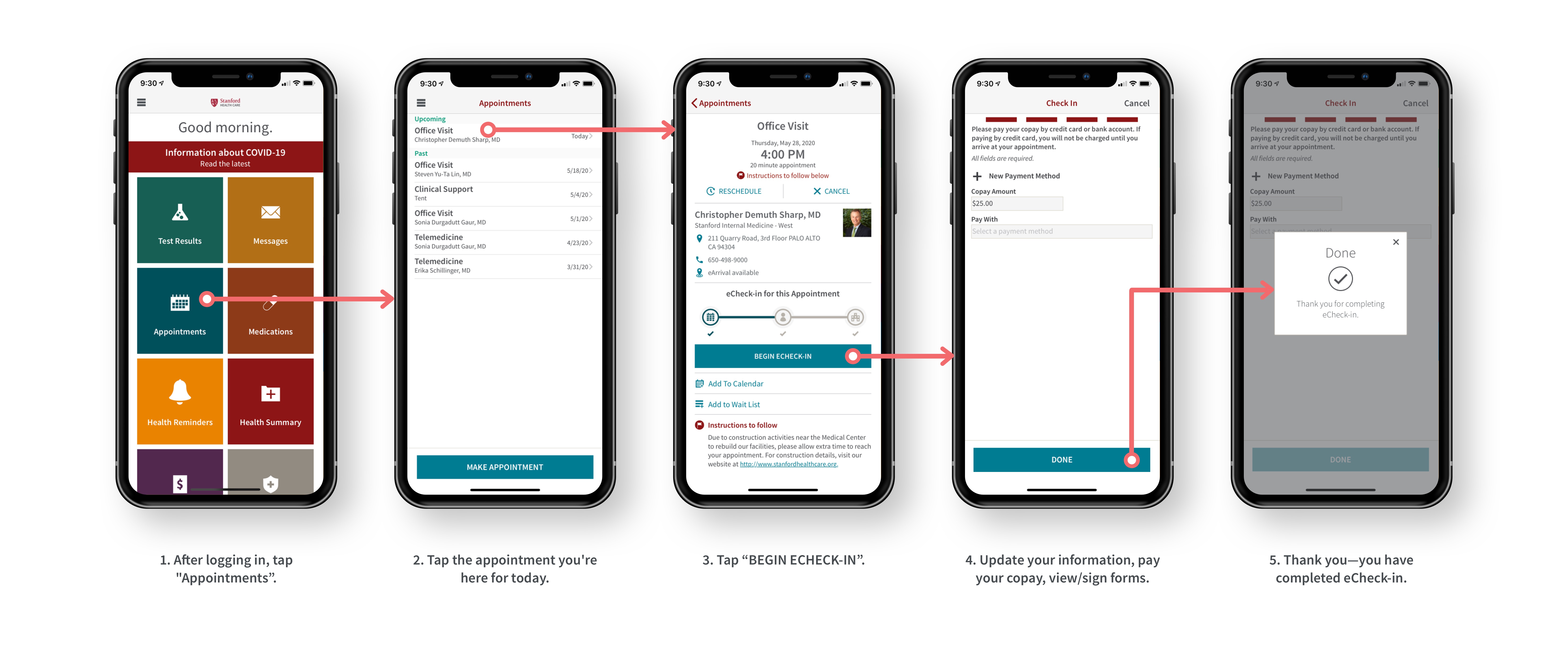 eArrive at the Clinic
When in the vicinity of the front desk, alert the staff you have arrived at the clinic while maintaining physical distancing
•

If you have enabled Bluetooth and Location Services for MyHealth, your presence will be automatically detected
•

Alternatively, you can manually mark yourself as having arrived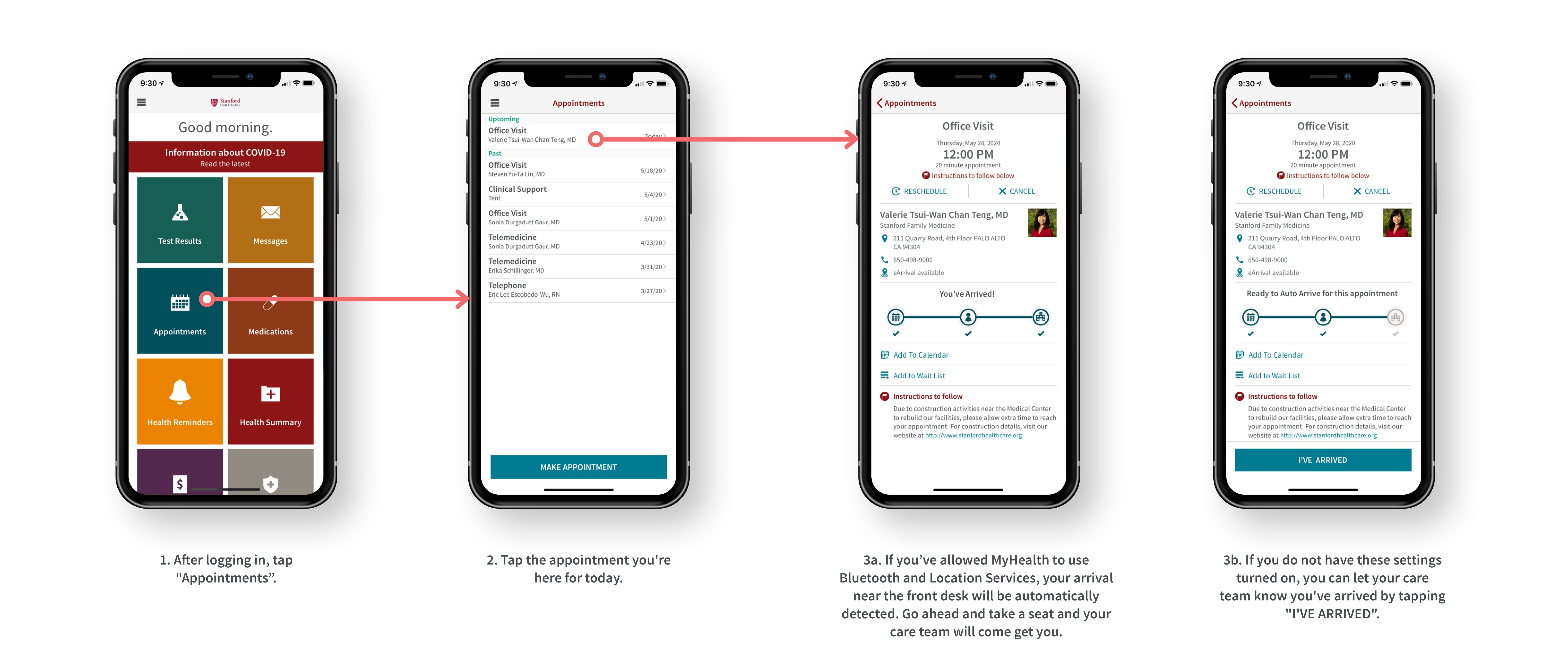 Increased Clinical Safety
Clinic environments and processes have been modified to increase safety for patients and staff to include:
•

Screening
•

Employee testing
•

Protective personal equipment
•

Appropriate physical distancing within the environment
•

Enhanced environmental cleaning protocols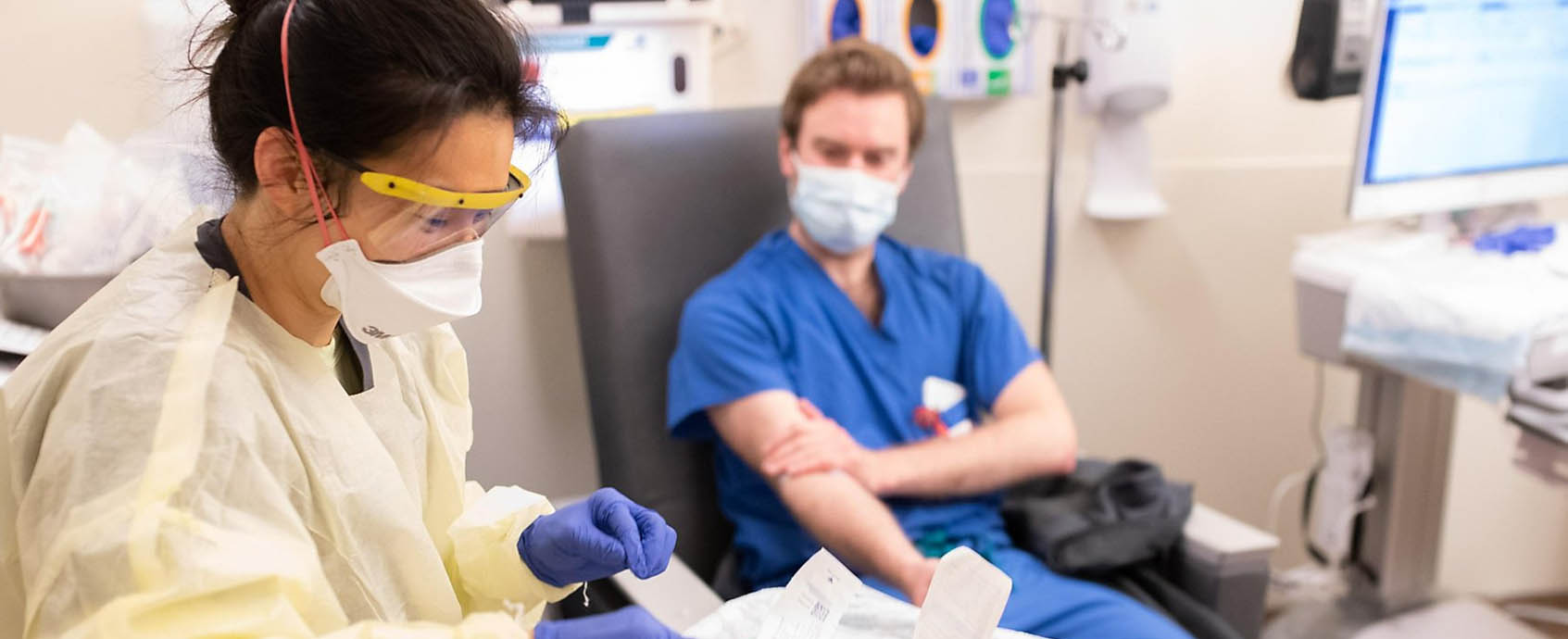 After your Appointment
Schedule follow-up appointments without approaching the front desk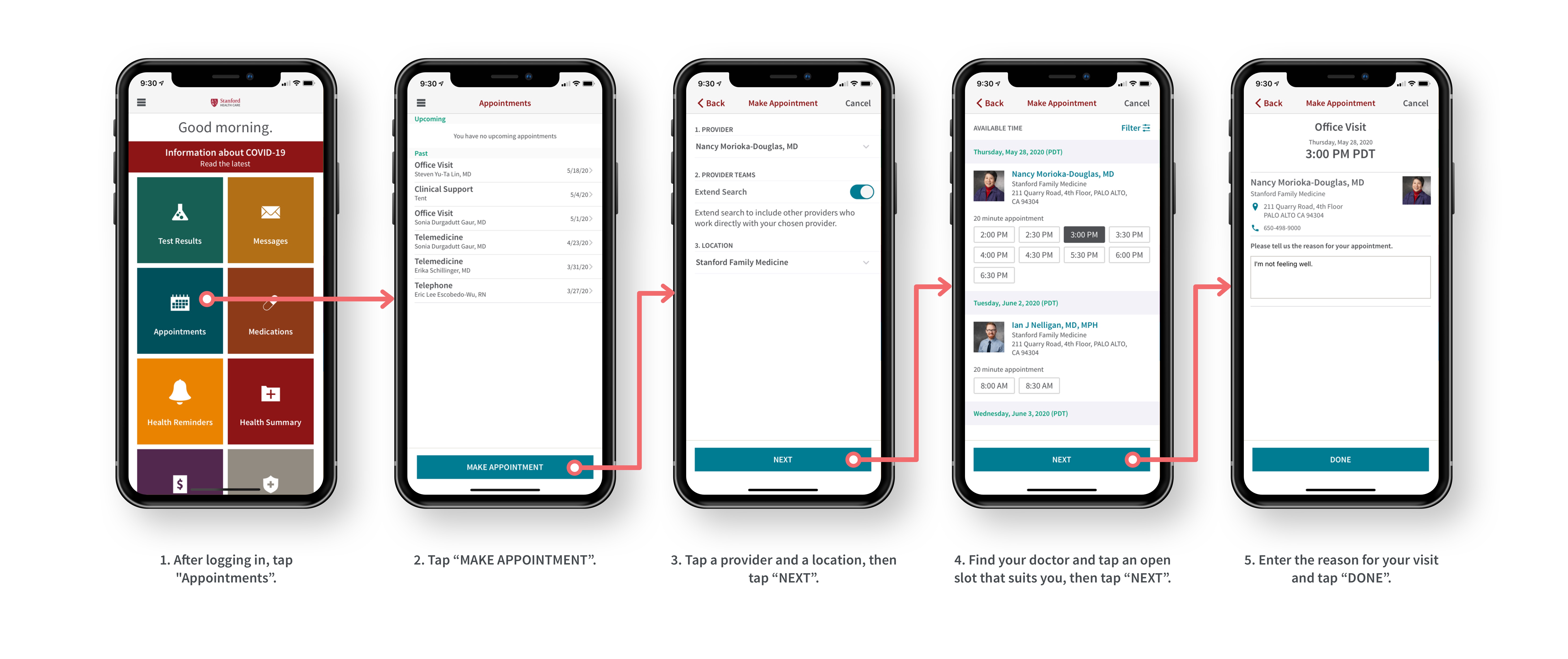 After your Appointment Details
Avoid paper handouts by viewing your doctor's notes and test results(once released) in MyHealth